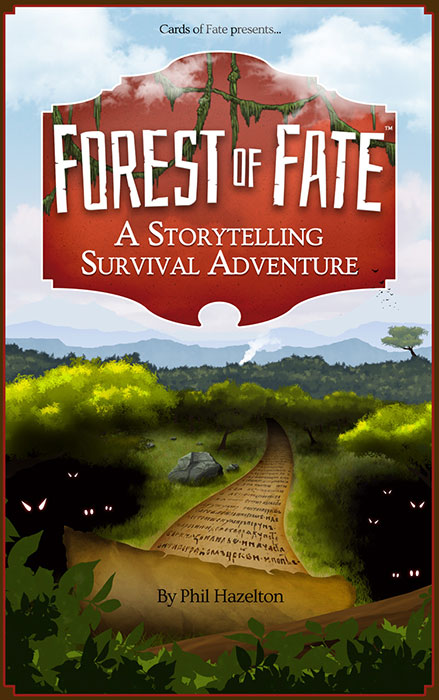 Small box (110 x 150 x 32 mm)
A storybook game for 2-6 adventurers. Use teamwork and tough decisions to discover your fate and make it home with the tale of a lifetime.
Forest of Fate takes the classic gamebook format and transforms it into a thrilling tabletop experience, for non-gamers and experienced role-players alike. Tension and story build hand-in-hand as you decide how to approach each encounter, with strategy, humour and over 40,000 words of original narrative.
Individual skills and character abilities
Choose your own path: no two journeys will ever be the same!
Over 1,000 surprising outcomes in the digital & printable Story Book
Gallery | Reasons to Play | Downloads | FAQs | Walkthrough Video
£19.99 £14.99
plus shipping